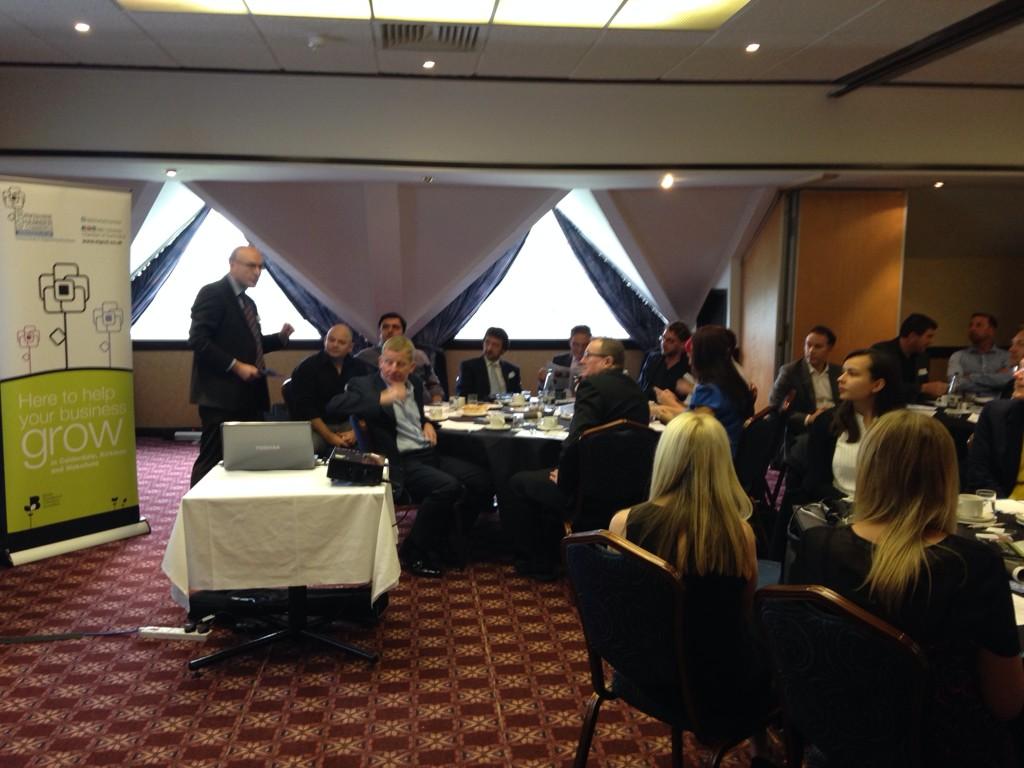 Taking a small amount of time to answer questions online helps you see where you can make immediate changes to boost your business.
The award winning online "Fast Track Business Review", developed by our partners "Business-On" is like no other. It has been, designed, developed and tested by experienced business people who know what it takes to run businesses. 2,600 and growing users can't be wrong!.
The free "Fast Track Business Review" gives you the opportunity to look at your business performance across ten critical areas: finance, management, planning, sales, marketing, products and services, HR and employees, technology, business processes and stakeholder relationships.The report then summarises where you can make immediate changes to boost the business yourself.
Additional versatile online Interactive Support Services offered by BusinessOn are designed to assist small and medium sized businesses to:
1) quickly identify the key issues that are preventing them from becoming high performing businesses
2) provide online help and support for businesses who are struggling or where they are starting to grow, from making costly financial and operational mistakes that may negatively impact their business later on
3) provide support for businesses who want to grow but are not really sure whether they can or, if they can, how to do it, including through our own services at GuideDotYou where they may be the answer to your needs!
Start to benefit straightaway by taking your free cutting edge, smart, intelligent Fast Track Business Review which will:
1) tell you how well your business is performing,and;
2) identify the few most urgent issues that need to be dealt within the short, medium or long term.
The Fast Track Business Review has already helped over 2,600 small and medium size businesses, along with a range of public sector organisations who work with businesses such as Business Link/s, Huddersfield and York University, New Technology Institute, Park Lane College, Leeds Manufacturing Services, Leeds Chamber of Commerce, Calderdale College, Learndirect and Nord Anglia PLC.
If you're serious about tackling problems in your business and want to learn more about your business can grow, take the next twenty minutes to give real yourself some great insights.
Take your Fast Track Business Review today.